My name is Tiffani Goff and I have been married to Louis Goff (Louie), for the past 24 years.  We met at San Diego State and have been together ever since.   We have 2 girls on Earth and 1 in Heaven.
.
My Sweet Girls

Tabitha
Our resident fashionista with the amazing hair is 23 and lives with wonderful roommates down at the beach.  She has been working full time since before she graduated from high school and now is working at Nordstrom, South Coast Plaza.  She is well on her way to achieving her goal of becoming a personal stylist at Nordstrom.  She is adored by everyone who crosses her path.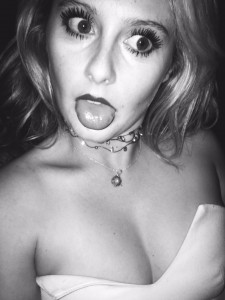 Tiara (TT)
Tiara, or better known as TT was the center of the whole Goff universe until she passed January 15, 2015.  She was born with Tuberous Sclerosis and as a result had seizures everyday, was mentally delayed, autistic and a whole host of other medical problems.  She passed away at home surrounded by her family and is now our guardian angel.  Taking care of her was my life occupation.  She will never be forgotten.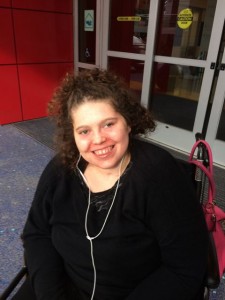 Trinity
(14), Our third angel arrived after a successful vasectomy, or so said the urologist.  People say she is a "mini-me", I guess the resemblance is the fact that we both talk incessantly and like to argue. She is compassionate and kind beyond her years.  She hates school, loves Jesus and is the most beautiful dorky girl you have ever seen.  She is obsessed with nail art and make-up and spends all her free time watching You Tube videos on these subjects.  She is officially the tallest Goff girl, which makes her beyond happy.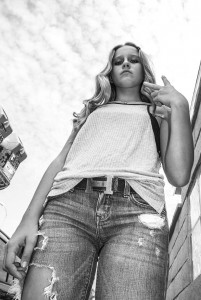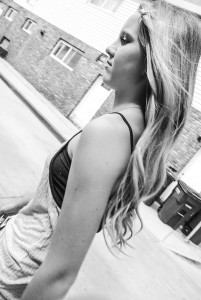 WHY AM I WRITING A BLOG?  I no longer write new posts on this blog but keep it up for all the new families that are diagnosed with Tuberous Sclerosis and find it helpful.  Why did I start the blog?  Well, I have law degree which I don't use.  I was an an interior decorator and a holiday decorator, both of which I loved but required me to leave the house.  I was pretty much house bound with TT and my brain was turning to mush.  I guess if I had enough money to buy myself into oblivion that might help but that is not the case.  Therefore, I needed a way to be creative and potentially make money.  Hence the blog.

MY BLOGGING GOALS:  
Make people laugh.

Remind everyone life is hard, but it could always be worse.

Tell my story of dealing with very serious life issues through humor in the hope it helps others find strength to cope with their challenges.

Post my healthy recipes to inspire others to cook healthy and more often.

Present my ideas on inexpensive home decorating.  Everyone can have a home they love on a serious budget….

Distract myself from my constant focus on cleaning, walking, cleaning, medical issues, organizing, scheduling…



If you are new to my blog, may I suggest a few good places to start:
( make sure to have a box of tissue nearby)
(me being dramatic but truthful)
What is worse no eye cream or bouncing a ball inside Nieman Marcus?
(yes I am crazy)
What exactly does it mean to be happy?
(me very depressed)
Did you know my hubby was my little brother?
(back to the college days when we met)
(my readers favorite recipe, or so they have told me.)
 I could go on and on but I have been posting 5 times a week since February, so just click through the categories tab if you are looking for anything in particular! 
Questions, comments, rude commentary please contact me via my "contact page" on this site, I always respond!  Thanks for reading and I Hope you enjoy my blogging journey….
xoxo tiffani
you can find me at my newest adventure: www.twigdecor.com
Save