Lately, every time I thing about my neglected blog I feel guilty. Why?  Because I announced I would start posting 3 times a week and since I publicly made that statement, I have done the exact opposite.  I haven't really posted at all.  Typical of my blogging journey.  Please accept my apologies if you were waiting for a post and then sadly I disappointed you by not following through.  I hate the feeling of being disappointed. I'm going to assume at this point I'm forgiven because I have such wonderful readers, I'm sure you survived without hearing from me.
Anyways, I have been keeping extremely busy, but not with writing.  I have been doing my decorating thing, which you know I love.
A few months ago I was asked to stage a large home in Newport Beach and everyone was very pleased with the results.  The same agent just got another listing and needed to get the home on the MLS quickly so I had less than a week, actually 4 days to be precise to get it ready for picture day.  It is a 3500 square foot home filled with lots of kids toys, so I was a little nervous.  I just finished the home yesterday and I was once again very happy with the results.  I have decided I really think this type of decorating is my calling and what I am supposed to be doing during this phase of my life.  Plus, it is a legitimate way to make money, the demand is high and did I mention the money again.  We have been in debt longer than I can remember and now I feel like I can finally help financially since I don't have to be home all day.  Yet, I still want to pick up Trinity from school everyday and be her chauffeur, so I need flexibility.
This is the video of the home I staged a few months ago:
It is a unique job because I have to work side by side with the homeowners, figure out what their design style is and what will appeal to the "average buyer" and make decisions based on those needs.  I don't want to buy things the homeowner doesn't like because they have to live with all the stuff until the house sells.  I also want them to continue enjoying the goodies in their next home.  Selling is a very stressful time and I have to be patient, understanding, and extremely intrusive.  Homeowners have to feel comfortable with me going through their cabinets, boxing up family pictures, allowing me to move all their kids furniture around so the rooms look bigger, buying new bedding, pillows, art, accessories and everything else under the sun without their pre-approval.
So this is my process.  I meet the homeowners with the agent after they have signed to have their home listed.  I go through the house with everyone taking pictures and visualizing the changes I would like to see happen.  I explain that I will replace or add small pieces of furniture like a coffee table or kitchen nook table but I basically work with the furniture they own.  I may move the family room ottoman upstairs to the TV room, throw a cool blanket and mirrored tray on top and use it as a coffee table.  I take a deposit for any purchases I make and then head out shopping.  I basically only shop at Home Goods, Marshalls, Ikea, Ross, Thrift stores, Target, etc.  I don't rent anything because it is cheaper to buy new stuff at these discount stores and it keeps the look really fresh and new, plus the family can keep everything.  I usually spend between $1,500 and $2,200 on supplies for a home 3500 square feet or bigger. Which if you consider there is 14 different spaces to fix including bathrooms, that is only $142 per area.  That's pretty good.
I love shopping for decorating stuff with other people's money.  It literally brings me so much joy, you can't imagine.  I walk around the stores looking at the pictures of the house on my phone and invision what will look good where.  And yes, I talk to myself during the whole process.  You should have seen me in Ikea last week when I finally figured out how to work through a custom covered toile kitchen nook bench, which couldn't be changed, into their warm toned Ethnic inspired vibe.  I found the right set of pillows and suddenly I could see how it could all fit together.  It was like I struck gold.
Here is the kitchen area before with the toile covered bench: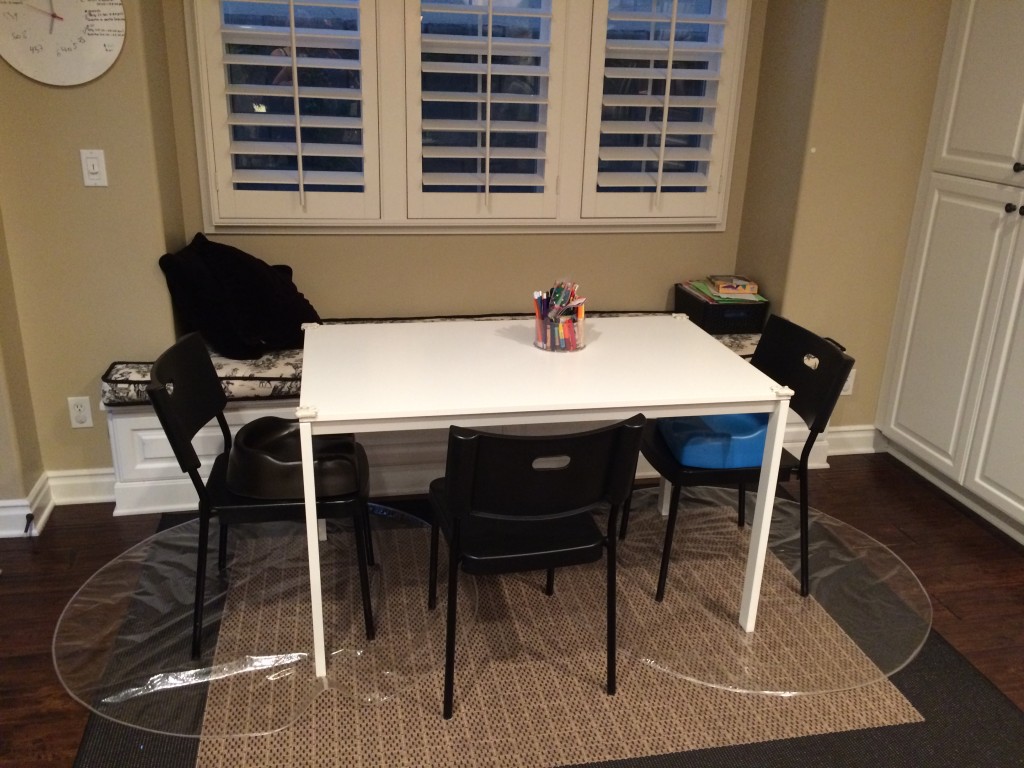 Here is what it looked like when I finished.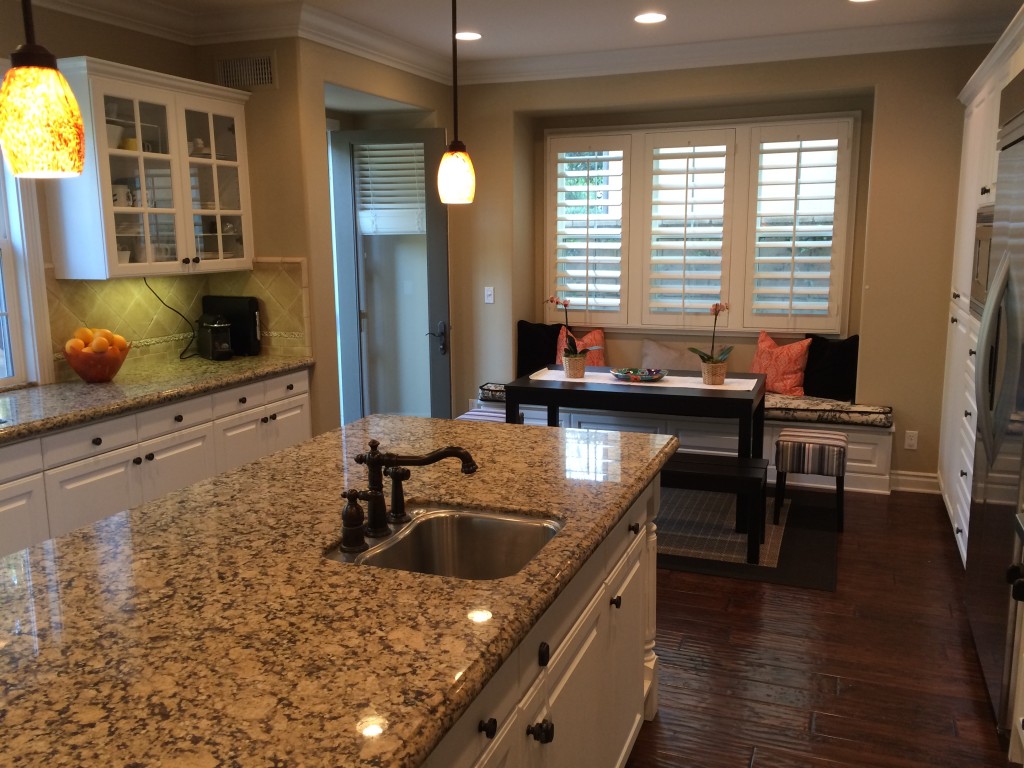 A few more before and afters: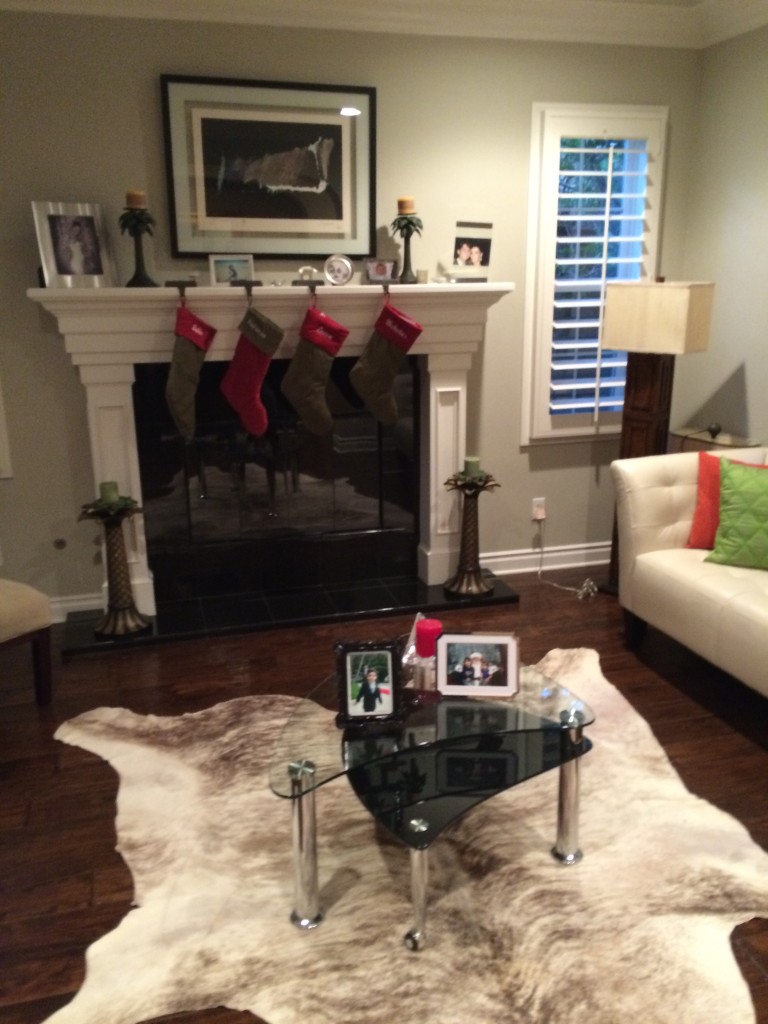 Formal living area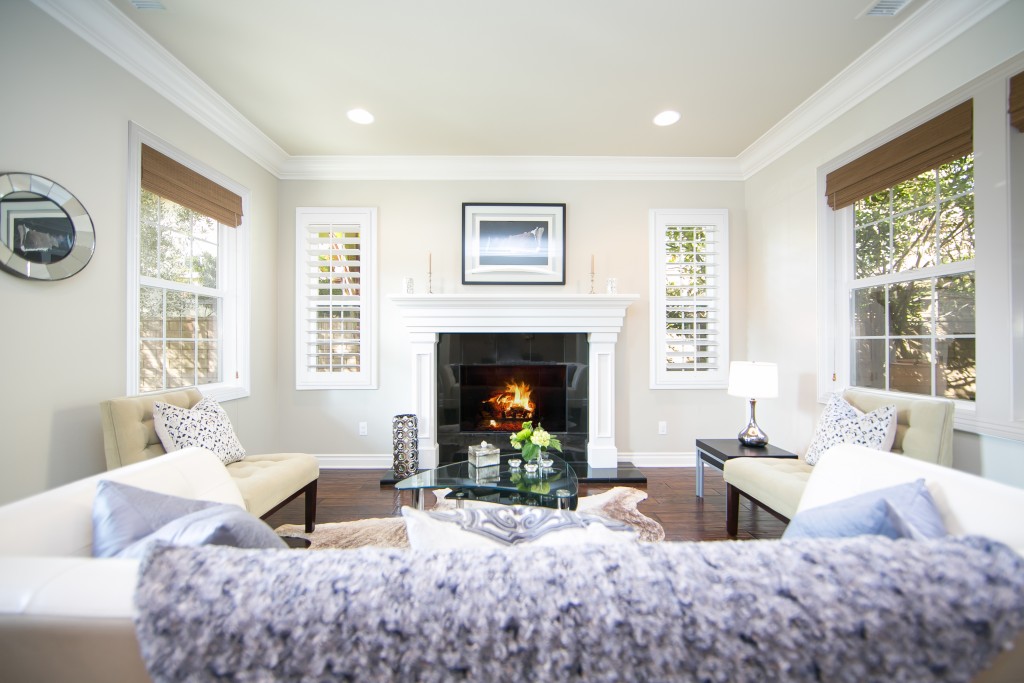 Obviously the light is fabulous in this picture because it came from the professional photographer, not myself.  Hee, hee.  Got to love the professionals!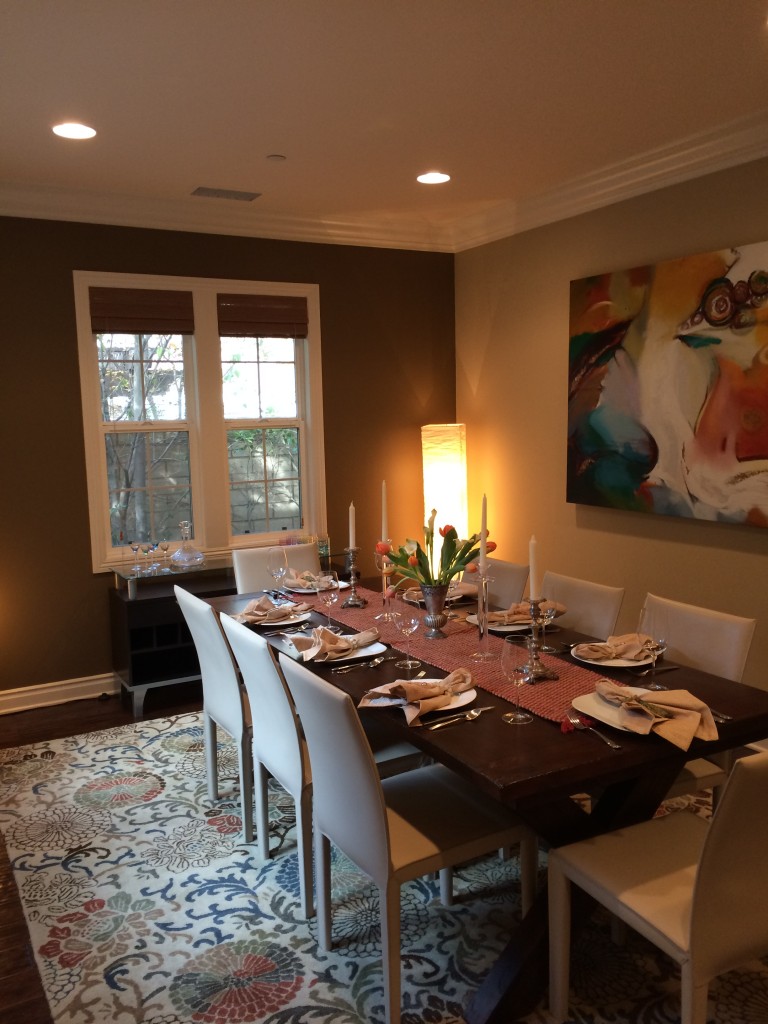 How fun is this?  Anyways this is how I spent 27 hours in 4 days.  In addition to this job I also got hired to decorate the Christmas tree at Mercedes Benz of Anaheim, which was really fun to see all my hubby's old coworkers.  I didn't realize how much work it would be to do it alone because I have always had help in the past.  I think it was 14 feet?  Well, it took a good 7 hours but everyone was happy with it, so that is all that matters.  My legs were really sore from going up and down the ladder.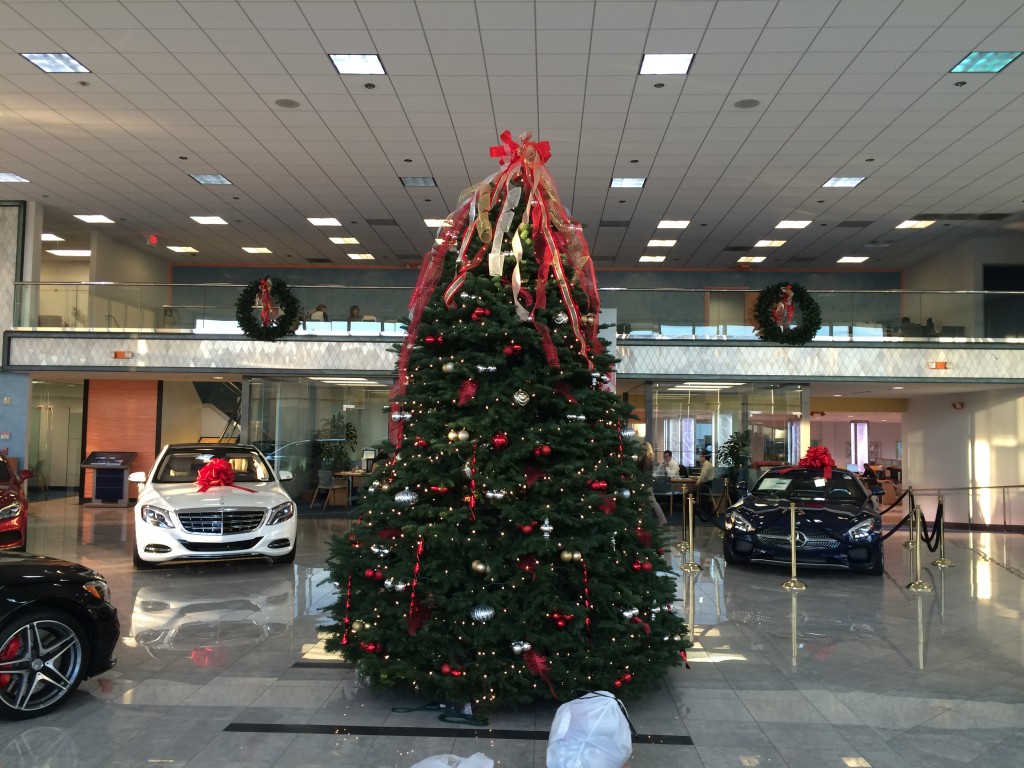 And now after finishing these 2 big jobs I am having an outpatient surgery today which I have needed for 7 years.  Because I could never take the time off when I was caring for Tiara, I have put it off all this time.  After tomorrow I will be able to laugh, cough and walk for miles without wetting my pants.  I am beyond excited!!!!  Wish me luck!
xoxo tiffani