So today Tt and I made a video because we were bored and I felt too sick to do much else.  She loves to make and watch videos.  This one isn't super great, but whatever, it's us at home doing what we always do.
If you want to watch it, click this link.
Right now I am waiting for the Macy's guy to finish fixing the couch.  It broke in the same spot as last time but since the wood on the frame just came apart but didn't splinter he said he can fix it.  The good news is, he thinks it will be stronger than before.  Yay, maybe it will last more than 4 months.
So it looks like it can't be fixed and Macy's is sending us another new piece on Monday.  I know, it is crazy.
As for the weekend, we don't have any amazing plans, surprise, surprise!  Lou is working, Trinity is singing in the choir on Saturday, Tabitha will most likely be hitting the bars at night and I will be walking around the house worrying about her in the middle of the night and following Tiara around all day as she works on demolishing the house more.
Ohhh, the house.  Every time we contemplate putting the house back on the market, which is every other minute,  and I think about the work involved in cleaning it and getting it ready to sell, I completely shut down and want to curl up into a ball.  I think that is the reason my stomach is so bad today.  The stress of my life is getting to me.
I actually had to take a nap today because I couldn't function.  My sweet husband watched Tiara since Erin wasn't here today and boy does he look stressed tonight.  I guess he really lost it when I woke up, went to the market with Trinity to get something for dinner and while he was working on the computer Tiara colored all over the floor.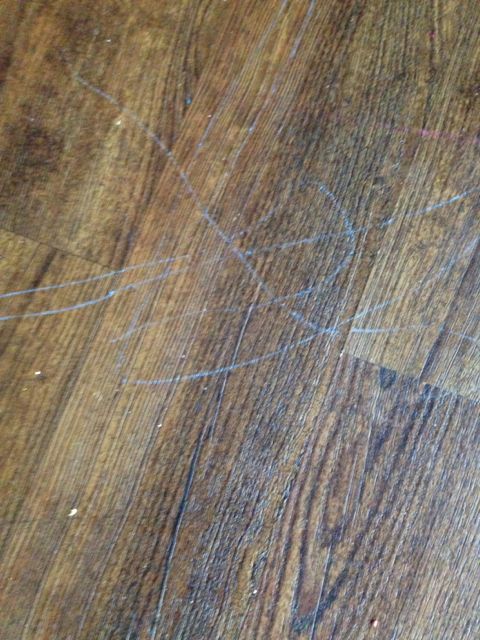 He got super mad and put her in timeout which resulted in a huge power struggle and more stress than than can imagine.  Me, I never bother with timeout because I can't really enforce it and have given up on that type of punishment.
Ok, I'm out for the night, hope you have a wonderful weekend!
xoxo tiffani