Trinity spent most of her morning in her bedroom trying to reorganize her room, so she could make more space for her dollhouse building.  An impossible challenge but for some reason she was inspired to tackle this project.
At 1:15pm  I told her she had to emerge from the chaos because she had an appointment.  Once we got in the car she was super down, and acting kinda listless and grumpy. 
me:  "Trin did you eat any lunch?"
her: "No, I had that turkey corn dog for breakfast but that's it."
me:  " You seem exhausted but I think you are hungry, let's grab you something to eat before your appointment."
her:  "Ok, I don't feel that hungry but whatever."
In we zoomed into the nearest Jack in the Box and purchased her a cheeseburger meal.  Such a healthy lunch to add to her frozen turkey corn dog breakfast!  She seemed much better after she ate the food and I totally forgot about her grumpy mood until a few hours later. 
After her appointment we had an hour left until we had to be home to releave Tiara's caretaker.  Trinity wanted to browse Ikea for some storage solutions for her bedroom.  Such the mini me.  As we pulled into the parking lot she looked at me and said " Mom, I have something to tell you and I hope you won't get mad at me."
me:  "What?"
her:  " This morning when you were in the garage doing laundry I went into the cupboard and ate the entire Bordeaux egg I got for Easter.  It has been haunting me since Sunday (she really said that) and I had to eat it.  After I ate it I needed more chocolate so then I ate 10 reese's butter cups and 2 handfuls of sweet tarts from the Easter eggs.  That is why I felt so sick and tired this morning."
me:"  Oh, that explains it.  You were on a sugar downer!"
her:  " Do you think Dad will be mad?"
me:  " Your Dad?  No!"
her:  " Well, it is kinda your fault since you have such a sweet tooth and I inherited it from you."
me:  " Of course it is my fault."  I said laughingly.
I love how everything in life is always a Mom's fault. 
xoxo tiffani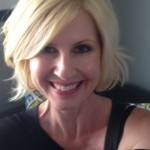 My Sponsor and greatest supporter in life