This recipe was inspired by Tiara's obsession with eating California rolls.  Tiara loves California rolls which is great, but in order for her to feel satisfied she needs to eat 2 large containers from Ralph's market or approximately 20 pieces.  Please don't even talk to me about how crazy it is because I know it is a huge amount of food and it drives me insane how much she eats, but I have no control over her appetite.
Truthfully, it scares the crap out of me because she is getting bigger and bigger every day and the bigger she gets the worse her breathing is.  Back to the sushi issue.  If I buy her the sushi from the market it costs me $16 without tax just to feed her, way to expensive for my budget so I devised this cheaper and healthier alternative and she now eats this everyday for lunch.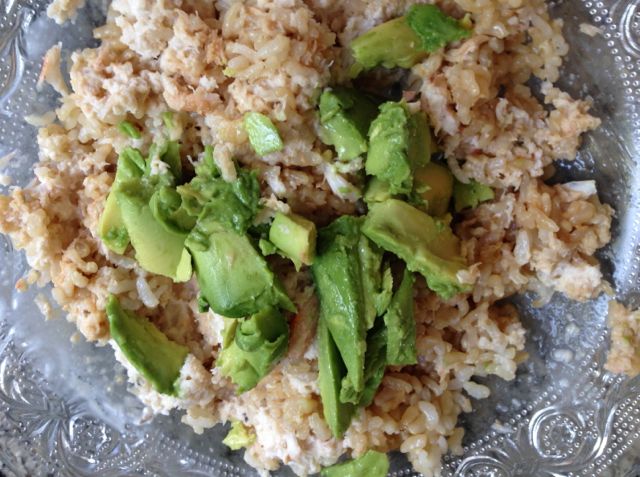 California sushi bowl
1/2 bag cooked frozen brown rice from Trader Joe's
1 can of crab or a handful of imitation crab, whichever you prefer.
1 tablespoon of mayonaisse
1/2 avocado
approximately 2 tablespoons of soy sauce.
Cook the rice according to the directions.  While the rice is cooking drain the water out of the crab and put it into the bowl.  Mix the crab with the mayonaisse and then add the rice and soy sauce.  Mix it all together and top with avocado.  Enjoy!
I hope you all have a wonderful Easter Sunday.  I just found out the dealership will be closed on Easter, so Louie will be able to celebrate with us, so happy!  Cookies, Cakes and Ice cream are on my menu plan for Sunday as Lent will be officially over!
xoxo tiffani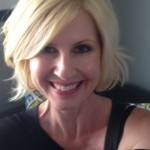 My sponsor and biggest supporter in life