This weekend was Trinity's 12th birthday.  It seems like only yesterday I was writing about her carnival themed birthday party that I hosted while Tiara was in the hospital recovering from another pneumonia.  Remember that?
Well this year was soooo much better because Tiara wasn't in the hospital and we had the CRAFT SHACK  come to Trinity's party.  How did we find the Craft Shack?  It was on KTLA morning news about 5 weeks ago and 3 different people in our family saw the segment and called Trinity to let her know, since she is the queen of crafting.
We immediately checked out their website and booked the party once we saw all the cool stuff they do.  Basically you can pick what crafts you would like the girls/boys to do, how long you want the party and they do everything else.  My parents sponsored the party since it was out of our budget, but certainly not expensive for what you get.
These 3 ladies, Amy, Charlene, and Sandy, work really hard before, during and after the party.  They are all super creative, have backgrounds in design, interior decorating and all 3 have kids, so they "get it" and work really well with the children.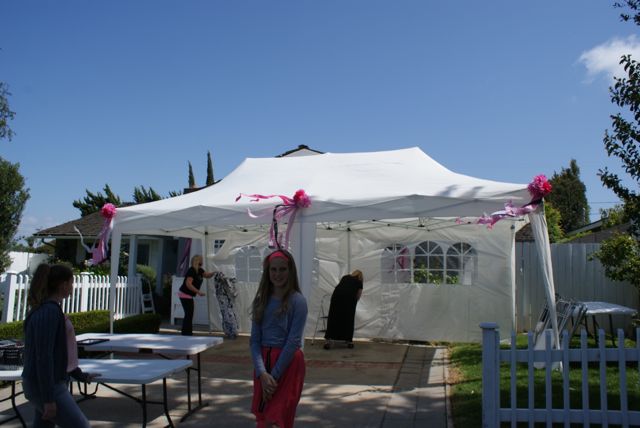 They pulled up the trailer and then started setting up this beautiful tent with a high ceiling.  It was very fancy and really made the party feel like "an event".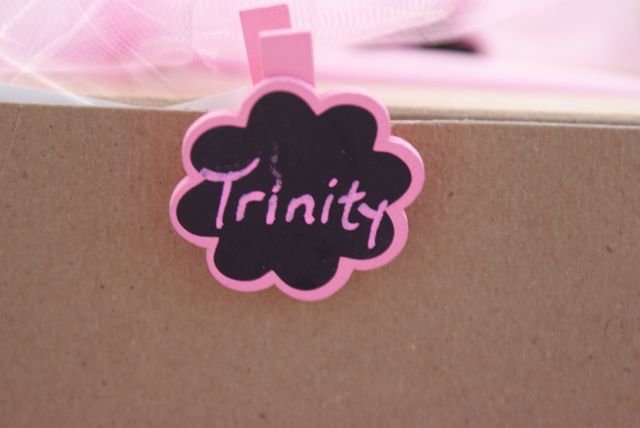 Each girl received a box with their name on it and inside was all the materials for the 3 crafts they had planned.  The cool thing is you can order the boxes and have them sent if you don't live local.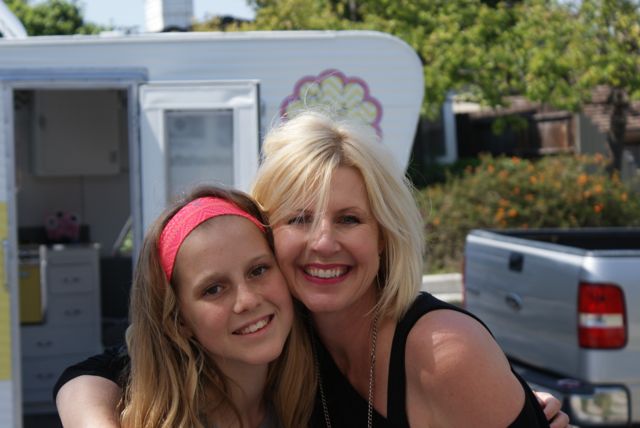 In the tent they set up a "photo booth" so the girls could take tons of adorable pictures.  Look at all the fun props they designed especially for Trinity's "everything pink" themed party.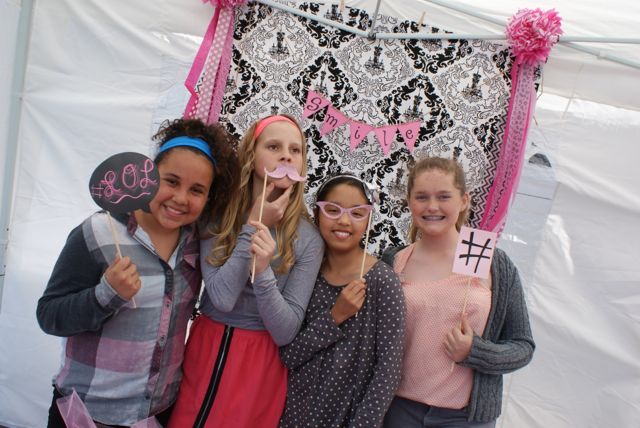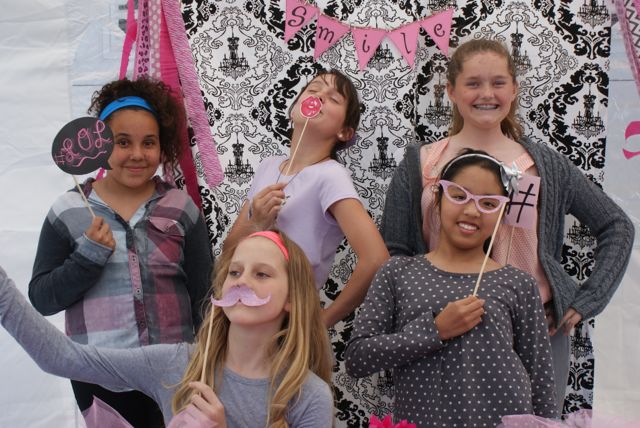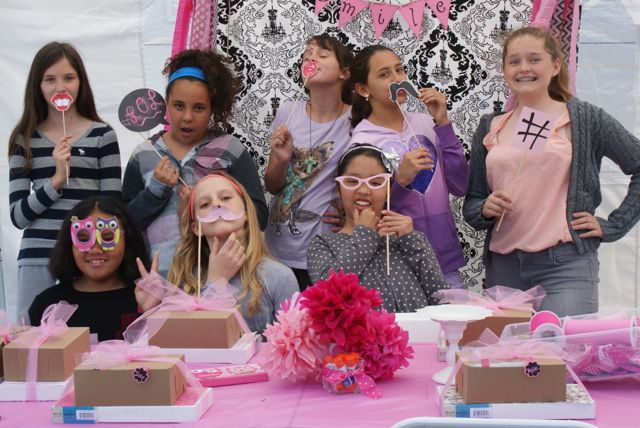 Of course I just couldn't let them do the whole thing, so I made paper flower centerpieces and decorations to add to the overall look.  I always like to make extra work for myself, you know how I am.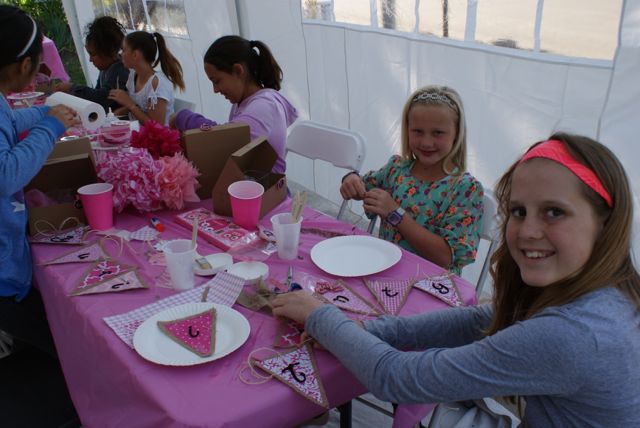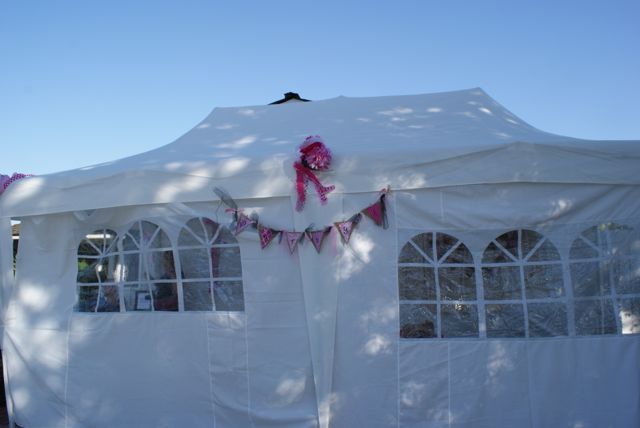 It started to get really windy and cold around 4:30pm, so they put up the sides to the tent to keep the girls warm and toasty.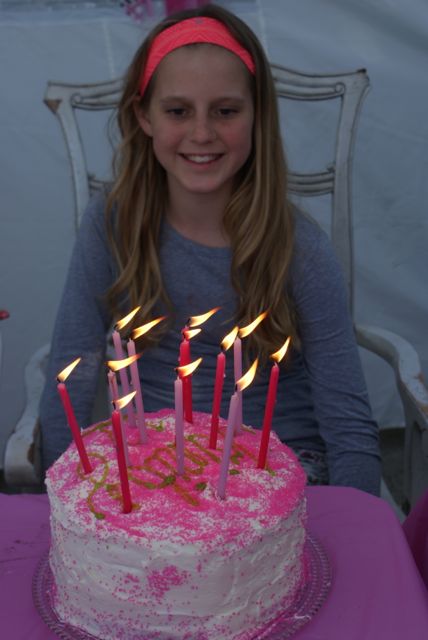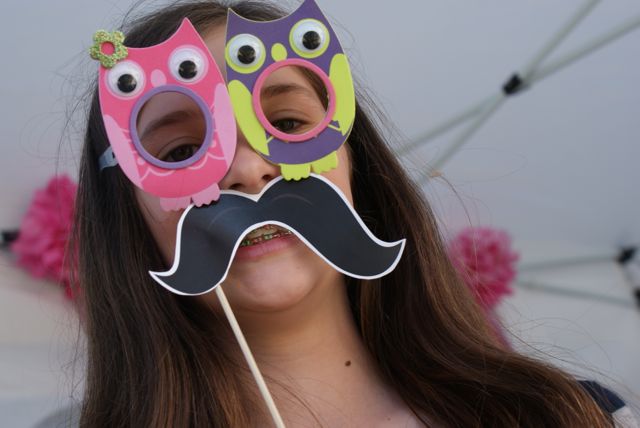 So as you can see the party was a huge success.  The girls all left with a tissue paper glass candle holder, a burlap and pink banner with their name on it and a mixed media owl picture for their wall. 
I highly recommend the Craft Shack for any type of party, kids, moms, baby showers, bridal showers, anything really.  I personally would like to borrow the trailer, park it in my drive way, shut the door and drink my wine in peace.  One can always dream.
p.s.  They didn't give me a discount for writing this post.  I just loved the party so much I wanted to share it with all of you.  You better book quick because I have a feeling they are going to get too busy for their own good in the very near future.
xoxo tiffani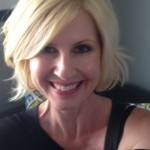 My sponsor and biggest supporter in life