Everyday I see this topic in the news, see it talked about on Facebook and/or actually receive inbox messages regarding it.  Some proponents of medical marijuana act like it is a cure for everything which I don't believe.  What I do believe is that medical marijuana can significantly help some people with certain medical issues.  For that reason alone, I think it should be legalized by the Federal Government and all states. 
Ignore the arguments that people will misuse it, because some people in our society always find a way to misuse and or abuse all laws and privileges afforded to them.  Good people will continue to do good and bad people will find a way to take advantage of any situation, it's just the way it is.
As unique individuals we all respond differently to medications and natural supplements.  Some children have complete seizure control on just one of the 5 medications Tiara takes daily for her seizures and yet Tiara still has seizures everyday despite her cocktail of medications.  As a mother of a child with intractable epilepsy I am all for legalizing any substance that could potentially help my child or any person with seizures.
Why, because everyday I force feed  my child 35 legalized prescription pills, some of which have near deadly side effects to keep her seizures from taking her life.  Do these medicines stop her seizures completely?  No they don't, but without them she would most likely be dead.  If I can give my daughter medications that could potentially blind her, cause aplastic anemia (resulting in her death) effect her moods, her behaviors, cause psychosis, affect her attention span, her ability to learn, and cause her such extreme drowsiness she isn't able to attend school, why would I be opposed to some cannabis drops?  It's silly really, the answer is so obvious, I wouldn't!   I suspect 98% of all all mothers who have children with epilepsy are in favor of medical marijuana just because of the potential it may help their children.  We don't care what it is, if it can help, give it to us!
So you may be thinking but medical marijuana is legalized in California so what is stopping you from trying it on Tiara?  There are a few reasons.  One is that Tiara's neurologist will not prescribe it until a study is completed showing long term side effects.  As of right now a study is currently under way at UCSF Benioff's children Hospital in San Francisco, so we are getting close.  They are testing a drug called Epidiolex, which is a purified cannabinoid that comes in a liquid form containing no tetrahydrocannabinol (THC), the psychotropic component in cannabis.  
Because Tiara has a team of doctors at both UCLA and Choc and is constantly in and out of the hospital I don't feel comfortable giving her anything, not even a vitamin, which is not controlled and managed by her team.  Imagine this scenario.
I get some of the cannabis drops through a friend, which has been offered to me numerous times and I start giving them to Tiara to see if they help.  And or I follow the legitimate route and find 2 doctors who are willing to prescribe the cannabis to her so she can obtain a medical marijuana card.  I was told by a friend who is using cannabis for her son that a child needs a written prescription by 2 doctors, not just one. 
Suddenly she comes down with a virus like she always does and ends up in the hospital.  Once at the hospital I am forbidden from giving her anything they don't dispense.  I know for a fact that CHOC wouldn't allow me to give her cannabis drops unless they were prescribed to her.  So assuming I went the legitimate route, which of course is the route I would take, I am not even sure they would allow me to give them to her.  So now you are thinking, just slip her the drops when no one is looking, she is your child!  Right but the second she goes on a ventilator and doesn't have a feeding tube in her nose, I have no way to give them to her.  Now I am suddenly pulling away a medication that was helping and she suffers more seizures.  When you have a child like Tiara, you just can't add and take away substances suddenly.  Everything needs to be done slowly or they can suffer rebound seizures.
After the excuses I just gave you, I will admit that if I truly believed marijuana would help Tiara significantly I would take her to the two doctors, get the prescription and get the tincture drops and figure out how to dispense the proper dosage myself.  Nothing could stop me.  But after reading lots of information on the subject, I do think it may help her moods and autistic behaviors but I also think it would increase her appetite which would be very detrimental to her because she is obese.  Medical marijuana is used most often by cancer patients undergoing chemotherapy who have lost their appetite and because they don't eat, they aren't able to recover as well.  The cannabis helps increase their appetite giving them back the gift of food.
Because Tiara is very obese, I need to be extremely careful about her diet and medication side effects which is the real reason I haven't taken matters into my hands at this point regarding medical marijuana.  She is currently pretty stable which means her moods and seizures aren't horrible but if something changes I am prepared to reconsider the option of medical marijuana.
I never thought I would be saying this because I have never been a marijuana smoker but for all the warriors out there fighting for legalization of medical marijuana keep up the fight.  And for those of you who are completely opposed think about children like Tiara who sometimes suffer 100's of seizures a day or the child being ravaged by cancer and has no appetite.  Those are the people you are fighting for.
xoxo tiffani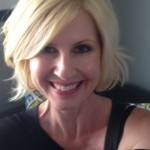 My sponsor and biggest supporter in life