My life has been hectic lately and I just realized it has been 2 years this week since I started writing my blog.  Two years and over 500 posts.  Wow, I can't believe I have made it this long.
I also realized I haven't started organizing our taxes and I always turn them into our bookkeeper before March.  UGH!  I am really not a numbers person, I find adding and organizing numbers rather overwhelming and beyond boring.  Back to the topic at hand.
As for my 2 year blog anniversary I didn't plan a big giveaway or any give away for that fact.  Instead I thought I would give you a list of my favorite posts over the past two years.  If you are new reader this will be fun for you but I know a few of you have been with me since the beginning so sorry for the repetition.
This is one of my all time favorite posts because it always makes me laugh when I read it. 
What is worse no eye cream or bouncing a ball inside Neiman Marcus?
Here is a picture of me when I started my hair color journey.  I still can't believe I dyed my hair red, dark brown, light brown and platinum.  That was a fun adventure.
The start of my hair color journey
I started a series called "What would tiffani do?" last year and here is my favorite post from that series.
Why do you consider that crappy person your friend?
I have made this 10 hour chicken recipe at least once a week since I published the post last year, check it out!
An interesting post about my observation of a woman and her child.
Something I can't stop thinking about
My theory about being and staying married.
This is a funny post if you have a special needs child and have a hard time finding a caretaker.
4 hours with Tiara and her life is forever changed!
Thank you for all coming back to read my blog each and every time I post.  Knowing I have a family of readers who care about Tiara and our family really makes me feel like I walk around being hugged all the time.  
xoxo tiffani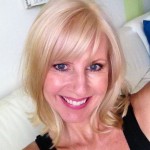 My sponsor and greatest supporter in life