As you can see I decided to change my blog theme today, but I am not totally done.  To be honest, I am far from done, but it was pretty painless which is beyond exciting.  Total miracle.  I realized how much I have learned in the past 2 years as I start this transition today.  I love learning.
TT still isn't feeling well so she was hanging on the couch most of the day and Trinity was working on a school project with a friend all day so I figured I might as well dive in and make the change.  I did almost back out once but I am so glad that I forged ahead.  As I started installing all the widgets and plugins I was feeling really good about the change.  And my favorite part is my new "logo". 
I looked through Google fonts, picked one, installed it and designed this simple logo on Photoshop which would have been practically impossible for me a year ago.  This really made me happy.  But now it is 6:00 at night and I just got home from the market with TT and Trinity which was quite the scene and I am not done with my post, nor fixing everything that needs fixing.  Instead of staying up late, starving and ignoring my kids for the rest of the night, I am going to let it go and finish it as I have time.  Crazy right? 
I have to say living with Tiara has taught me more lessons than I ever imagined.  Things that we all think are important and must be done immediately usually aren't really that important and can usually wait.  So I am going to pour myself a glass of wine, feed my kids and myself, give Tiara a shower and hopefully watch the 4th episode of Downton Abbey. 
Let me know if it was easier to read my blog on your phone today.
xoxo tiffani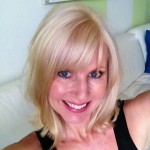 my sponsor and biggest supporter