So I found the paint and I love the new look.  I had a great day painting and was done with all the walls by 2:30p.m. but I didn't finish everything until 5:30.  I had to repaint the chandelier in the kitchen hanging over the sink.  I also had to repaint the inside of my china cabinet and the mirror that hangs over the couch. 
This is what I have so far: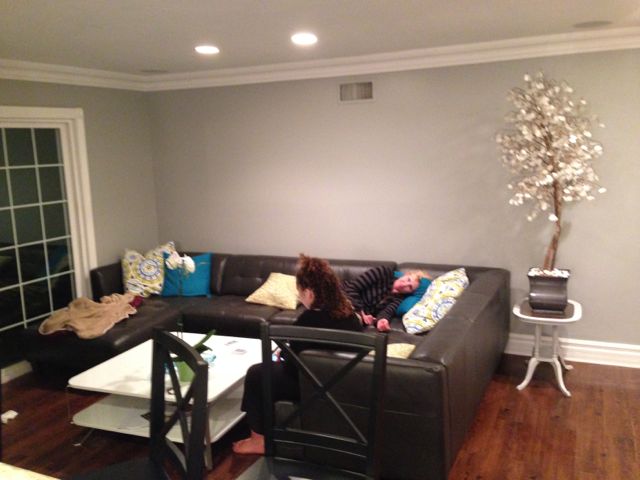 As Tabitha said: "Well it looks great if you like boring, but it's good Mom."  My thoughts exactly.  It it pretty, but so normal and sophisticated.  For some reason I hate having a normal, nice home.  I need it to look a little edgy.  Don't fear I have plans in the works and will show you the pictures when all the stuff is back on the walls tomorrow.  For now, I am going to ice my sore shoulder.
xoxo tiffani