So it looks like my site is almost back to normal, after 2 days of being down and 8 hours of customer support.  I wrote an email update on Monday so if you are on my email list you knew my site was broken.  I suggest everyone sign up for my email list because then I can always keep in contact with you if my site goes down again.  Plus if I get a wild hair I might email you something that isn't posted on the website.  Sign up here!
On another note, I have to say I am NOT ready for Thanksgiving or Christmas.  I don't know why I feel so out of touch with the holidays this year.  I guess time is passing too quickly.  Before I know it the holidays will be over and January will arrive and my oldest child will turn 21!  I know, can you believe I almost have a 21 year old?
I think when people have extra money they are more excited for the holidays than the rest of us who are worried about what the holiday's bring.  Presents, parties, teacher gifts, decorating, wrapping, baking, cooking and the list goes on.  All these things require money. 
Since I have already prepared myself for not buying much of anything for anyone except a little for our kids I have been trying to come up with ways to celebrate the holiday.  Of course being with family and cooking is always at the top of the list but I want to do some other stuff.
Trinity and I talked about helping with Thanksgiving dinner for the homeless at our church, which we have never done.  We also need to get our adopt of family for Christmas.  The adopt of family does cost money but we have been doing it for at least 15 years and until I, myself am homeless we will continue to donate to this cause.  I'll let you know what else I come up with. 
I haven't mentioned Tiara lately and I guess that is because she is doing pretty good, except for her recent sleeping patterns.  She has developed this habit of sleeping across the bed with her head near my stomach.  As a result, her legs hang off the side of the bed and she randomly falls of the bed during the night.  She doesn't even seem to notice she has fallen off because she just slips off into a sitting position.
Well, getting her back into bed is beyond a large task considering her size and her desire to stay on the floor.  In addition to her laying across the bed funny, she refuses to keep on her oxygen mask.  Every hour or so, I lean over and feel her mouth to make sure it is on and most every time I check it is off.  Of course I could leave the monitor on but then the beeping would wake her up all night and that I can't deal with.
So every hour I get up, walk around to her side of the bed, look on the ground for the mask she has thrown and put it back on.  I then get back in bed and pray she keeps it on so I can sleep.  Last night she decided she didn't want to sleep and started asking to watch a show at 1am.  When she was young it wasn't uncommon for her to be awake from 1am until 4am every night.  The good news is she has the ability to nap all day while the rest of us have to get stuff done and can't sleep all day.  I will admit that I did take a small nap with her today and most days  I try and sleep when she does if I can.  I am getting too old to continue going without sleep.  I guess 15 years without sleeping through the night  gives me a pass on taking a nap.
Here is a cute video Louie took of Tiara at the park today.
Have a great day.
xoxo tiffani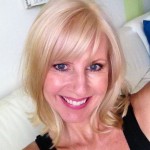 My sponsor and biggest supporter , my husband!