A few months back I wrote a sponsored post on pvbody.com.  Since that time I have been wearing my pvbody workout clothes at least once a week.  I seriously love them.  The leggings have been my favorite for the winter because they are so long and warm and don't lose their shape after tons of washings.  As of last month pvbody became Ellie.  The same people are running the company but it is even better than before.  How is that possible?
Well, Ellie is now it's own clothing line.  Like Lululemon, but for half the price.
In addition to supplying us with high quality athletic wear, Ellie has amazing style and each month they are coming out with a new collection.  Starting in April each new collection will include 24 pieces of which you can choose any two pieces for $49.95 if you are a Fit Fashionista member.  Basically that means you sign up and receive any two pieces of their high end athletic wear from each month's collection.  Two tops, two bottoms or one of each, which ever you are the mood for.  You can cancel at any time, shipping is free, you can easily exchange anything that doesn't fit or you aren't happy with and that's about it.  Easy Peasy.  Plus if you are on Facebook and promote their line, you can receipt credit for purchases made as a result of your personal promoting.
So you may be wondering why I am again promoting the same service that I did back in November.  You want the truth? OK, you know I can't lie.  Well, if I publish another post about Ellie by March 10, 2013 I receive 2 pieces from their March collection which is called The Little Black Collection and I really need 2 of the tops.  So I am posting and re-informing you about these amazing clothes and in return I get 2 more pieces for free.  Yay me!
The pieces they sent me last month were from the February collection and I received a capri fitted pant, and an adorable tank style shirt. I took a picture to share with all of you but when my phone got reprogrammed on Monday at the Apple store, wouldn't you know it that the picture of me in the outfit was the only one I hadn't uploaded to my computer.  Therefore it was lost and I didn't realize that until this afternoon.  I wore my new outfit this morning and didn't feel like putting on my stinky wet clothes and try to take another picture of myself so I grabbed the images off the Ellie site.  Plus I will admit they look much better on the model than myself so here are the 2 pieces I received and have already worn several times.
As you can see there is a price listed under the Capri's.  If you were to buy them and weren't a member of Fit Fashionista that is how much they would cost.  Being a member is way better.  I have included the video of the March collection because I just received it in an email and I really need the spaghetti strap tank style top and the loose black t-shirt.  Let me know what you think and don't forget to sign up by clicking the link above because I receive credit.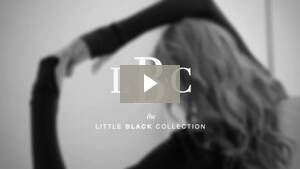 I hope you consider spoiling yourself with a little Ellie!  
xoxo tiffani
available on kindle