All of us remember what it was like when we would have to bring a packed lunch to school. Though the school's lunch normally left much to be desired, the idea of bringing a meal in an anonymous brown bag or nondescript lunchbox was somehow even less palatable. As adults, not only are we able to put these memories behind us but we also have the ability to give our children an entirely different experience. Not only does a child who looks forward to a homemade lunch make a parent's job much easier, but it is proven that children who eat a well-balanced lunch spiced up with a tasty dessert will perform better in scholastic activities. Anchor Dairy understands that growing minds and bodies need a hearty and enjoyable lunch. From zesty chicken casserole to banana breads and cheese scones, a wealth of easy to bake recipes awaits.
As these recipes are easy to follow, they also present the perfect opportunity for the parent and child alike to actively participate in the cooking process. With a multitude of diverse and tasty preparations the child has never before had more choices of what he or she will prefer. Indeed, his or her classmates may turn green with envy when they detect the unmistakeable odor of homemade cottage pie wafting across what would otherwise be an altogether predictable lunchroom environment. In fact, your child may actually begin to enjoy these made-from-scratch recipes that Anchor Dairy provides.
Although wholesome and natural foods can go a long way, we must not forget that every child has a sweet tooth. Unfortunately, all too often this sweet tooth may come at a hefty price if a child consumes artificially manufactured sweets which contain no less than an alphabet soup of additives and chemical preservatives. Anchor Dairy desserts are made from sweet yet natural ingredients. For instance, their lemon cheesecake contains all natural ingredients such as cream cheese, butter and yogurt. No artificial additives or colorings. The child can relish a homemade dessert, the classmates may demand to know where he came across such a treat, and the parent can take pride in knowing that sweet does not necessarily have to equate to unhealthy.
This post was sponsored by Anchor Dairy.  Because I love butter and have a terrible time trying to come up creative ideas for Trinity's lunch, that she will actually eat, I thought this post would benefit my readers!
Have a happy Saturday!
xoxo tiffani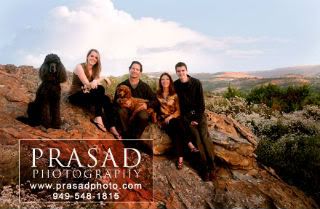 My Monthly Sponsor